Have you ever dreamed of sashaying in a sari, getting tattooed with henna or tucking into an 'atomic bomb' curry? Satisfy your yearning for burning… and a lot more… at Durban's oldest market.
If you want to see the penetration of Zulu culture in the city go to the Muti Bridge at Victoria Street Market. I did it with a friend who is familiar with the traders and the stuff being traded. He offered me background to the market, the bridge and the merchandise....
read more
30 Minutes Free Parking in
Fish Market Lane

Monday – Friday 7am – 6pm
Saturday & Sunday 7am – 8pm On  People Mover Bus City Loop
Operates Daily 5am – 10pm
We welcome you to savour our culture
Happiness is when what you think, what you say, and what you do are in harmony.
Subscribe to our Newsletter
Stay up to date with our latest news, events and promotions.
Victoria Street Market
Address
151/155 Bertha Mkhize Street
Durban Central, Durban, 4037
KwaZulu Natal, South Africa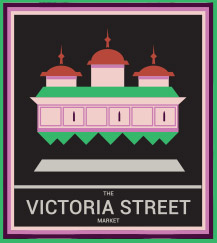 Email Us
admin@victoriastreetmarket.co.za